Learn more about our recurring events below and check out our calendar for upcoming opportunities to participate in Center activities.
Student Events
Regulatory Science Doctoral Student Symposium
This annual event takes place at Harvard Business School and brings graduate student researchers from Harvard and MIT around current research topics in regulatory science. The goal of this event is to provide students with a chance to present their research in a friendly, supportive environment and to receive feedback from faculty and colleagues who are also interested in regulatory science-related questions. During this symposium, students present on a variety of topics including health economics, health policy, pharmaceutical R&D, data science, regulation, and bioethics. We are fortunate to be joined by faculty mentors from across Harvard who moderate and provide their expertise during the day. Our faculty guests have included Ariel Stern from HBS, Aaron Kesselheim from PORTAL, Florence Bourgeois from Boston Children's Hospital, Josh Krieger from HBS, and Frank David from Pharmagellan.
PAST YEARS EVENTS
"It was such an intimate feedback setting. I really appreciated getting the time and direct feedback of leaders in the field." -Student Presenter
Regsci Student-Faculty Mixer
Our fall mixer (typically in October) brings together faculty, trainees, and students from Harvard, MIT, and other academic institutions in Boston who are interested in regulatory science and interested in learning about opportunities at the Harvard-MIT Center for Regulatory Science (CRS). The event allows trainees and faculty to network with other researchers working across a breadth of research topics. The event typically features CRS faculty from Harvard Medical School, Harvard Business School, and affiliated hospitals who provide an overview of their research and chat in small groups with students and trainees. Past confirmed faculty include Ariel Stern, Aaron Kesselheim, Peter Sorger, Florence Bourgeois, and Josh Kreiger. This event is free and open to any academic faculty, trainees, and students with an interest in regulatory science, but for the time being the event is not open to individuals in industry. 
Innovators in Therapeutics Speaker Series
This guest lecture series is geared towards students and trainees in academia interested in learning about the challenges and successes of bringing novel drugs and devices to market. Join us to hear from senior industry experts about the challenges and successes of bringing novel drugs and devices to market. The event includes a networking session that brings together faculty, students, and trainees who are interested in translational research, pharmacology, biotechnology, and regulatory science.
PREVIOUS EVENTS
Previous guests included: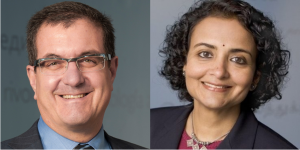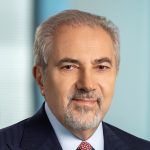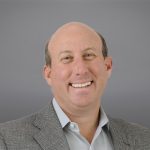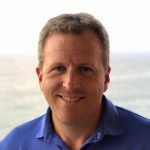 John Maraganore and Sarah Nochur, CEO and Head of Regulatory Affairs at Alnylam
Stelios Papadopoulos, Chairman of the Board for Biogen
Jeff Leiden, Chairman, President, and CEO of Vertex
James Besser, a Principal at Manchester Management
Scientific Symposia and Seminars
Annual Symposium of the Harvard-MIT Center for Regulatory Science
Regulatory Science Forum
The forum is a meeting of faculty and regulatory science contributors who come together to discuss emerging topics in regulatory science with a lunchtime presentation. In addition to the invited speakers listed below, regular participants include faculty from Harvard, MIT, and Harvard-affiliated hospitals as well as industry and government professionals. Expand to see past events:
PAST EVENTS
2020-2021
May 11, 2021
"Benefit-Risk Analysis of Regulatory Decision-Making"
GK Raju, CEO of Light Pharma & Executive Director of Pharma Manufacturing Initiatives, MIT CBI
Apr 16, 2021
"Real-world COVID-19 Vaccine Effectiveness and the Mass Vaccination Experience in Israel"
Ben Reis, Director of the Predictive Medicine Group at the Children's Hospital Informatics Program & Assistant Professor of Pediatrics at Harvard Medical School
March 16, 2021
"Ushering in safe, effective, and ethical medicine in the digital era"
Dr. Ariel Stern, Associate Professor at Harvard Business School & Andrea Coravos, CEO of Elektra Labs
February 12, 2021
"Brand-Generic Patent Litigation and Drug Regulation:  An Ounce of Planning Is Worth a Pound of Patent Protection"
Bruce Chabner, Clinical Director Emeritus of the MGH Cancer Center & Dov Grossman, Partner at the law firm Williams & Connolly LLP
January 19, 2021
"Fellows Showcase"
Fellows at the Harvard-MIT Center for Regulatory Science: Alejandra Avalos-Pacheco, Massimiliano Russo, Andrea Arfe, Xinzhou Guo, Michael Sinha
Dec 11, 2020
"The US Biosimilar Market: Progress, Challenges, and Possible Reforms"
Ameet Sarpatwari, Assistant Professor at Harvard Medical School and Assistant Director of PORTAL
Nov 17, 2020
"Diversity, inclusion, and equity in clinical research"
Barbara Bierer, Faculty Director of the Multi-Regional Clinical Trials Center BWH & Professor of Medicine at Harvard Medical School
Sep 15, 2020
"Insulin Biosimilars, Tumor Agnostic Therapies, and Digital Medicine Workshops in Review"
Aaron Kesselheim, Professor of Medicine at Harvard Medical School & Ariel Stern, Associate Professor at Harvard Business School & William Gordon, Instructor in Medicine at Brigham & Women's Hospital
2019-2020
Sept 24, 2019
"Patient-customized oligonucleotide therapy for ultra-rare genetic diseases"
Jim Kuk Kim, BCH research fellow
Oct 22, 2019
"RWE for regulatory decision-making: Calibration against RCTs"
Jessica Franklin, Assistant Professor of Medicine at Harvard Medical School
Nov 22, 2019
"Regulatory considerations when n=1"
Matt Might, Director of the Hugh Kaul Precision Medicine Institute at the University of Alabama at Birmingham
Jan 24, 2020
"Fellows Showcase"
Regulatory Science Fellows of the Harvard-MIT Center for Regulatory Science
Feb 25, 2020
"Precision medicine with imprecise EHR data" 
Tianxi Cai, John Rock Professor of Population and Translational Data Sciences at the Harvard T.H. Chan School of Public Health
May 19, 2020
"PanFab and addressing PPE shortages: Sterilizing N95 respirators for re-use"
Deborah Plana, MD-PhD Student at Harvard-MIT HST & Avilash Cramer, PhD Student at MIT
2018-2019
Oct. 26, 2018
"Labeling changes and costs for clinical trials performed under the U.S. Food and Drug Administration pediatric exclusivity extension, 2007-2012"
Michael Sinha, MD, JD, MPH, Harvard-MIT CRS fellow
Nov. 27, 2018
"Prices and other incentives in biomedical R&D"
Frank David, founder and managing director, Pharmagellan
Jan. 25, 2019
"Regulatory policies advancing rigorous evaluation of medicines for children"
Florence Bourgeois, MD, MPH, co-director, Harvard-MIT CRS
Feb. 26, 2019
"From bigger data to smarter evidence"
Gigi Hirsch, MD, Massachusetts Institute of Technology
March 22, 2019
"Safe, effective, and ethical digital medicine"
Andy Coravos, MBA, Elektra Labs
April 23, 2019
"Trial designs in Glioblastoma"
Lorenzo Trippa, MD, PhD, Dana-Farber Cancer Institute
May 21, 2019
"Functional precision medicine"
Anthony Letai, MD, PhD, Dana-Farber Cancer Institute